Regional market leaders in sales, service and rental of High Pressure Tools and Systems for all industrial applications including on-site service and the man power. Our comprehensive product range and on-site service teams support our local and global customers in KSA. Our aim is to maximize safety and improve operational efficiency by supplying products and services that provide high quality supply and service jobs. We supply the most innovative tools and machinery available for bolted joint solutions.
We offer a variety of bolting related services, equipment rentals and sales, that range from bolt tensioners, torque wrenches, nut splitters, flange spreaders, flange pullers, flange facing services ( 48" to 72″ in diameter and larger upon request) to subsea tools and cold cutting machines which could be available with a certified technician, within a short notice.
Bolting solutions from Gulf Incon KSA include electric and pneumatic industrial tools, advanced software systems, hydraulic torque wrenches, bolt tensioners, and much more. 
…
AC and DC load banks available for sale or rental from  Gulf Incon International KSA.  Datacentre Rental Fleet offers an expandable rental service to support your data room commissioning projects.
The Sierra Monitor Corporation delivers Information Technology for Environment Measurement and Control by developing specialized embedded software that is deployed on proprietary hardware platforms……
Bolting and Bolted Joint Integrity
Our teams of highly trained and experienced service engineers make leak-free bolted connections safely and competently and with full regard to the environment.
We use innovative, purpose designed products to ensure that all bolting operations, will be carried out efficiently and safely. Our well trained crews will ensure that correct bolt loads are achieved and not just applied. We pride ourselves in providing an unrivaled quality of service and value for money.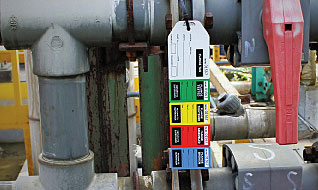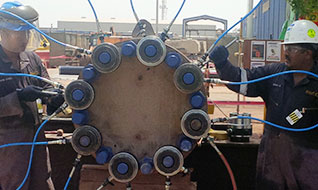 On Site Testing and Services
GII KSA offers unsurpassed services in Bolting and Hydrotesting, Load banks, Expansion Joints, Water blasters.
Being a top supplier of Bolting tools in the Middle East, we have competent technicians who can deliver high quality on site services for Hydraulic Torqueing , Tensioning, and Hydro testing. Our extensive service includes Pipe Cutting and beveling machines and Containerized Valve Test bench for onsite relief valve testing.